WHAT IS AYURVEDIC DIET?
Ayurvedic Diet is a way to boost wellness for people of different bodily forces. Ayurveda recognizes three powerful forces namely, Vata, Pitta and
Kapha that govern our body and Kairali helps out with an Ayurvedic Diet Program to regenerate the body with good health. It is an Ayurvedic eating
plan that requires an adequate amount of food with the right choice of food for every body type. It explains the intake of the six rasas or tastes that
are necessary to attain a balanced diet. The various Ayurvedic eating principles helps to build a healthy immune system that would increase the
vitality of the mind, body and soul.
WHY SHOULD YOU TRY VEDA DIET?
As we are not much aware of what dosha our body comprises of, it is better to consult an Ayurvedic Dietician and Nutritionist for proper medical
consultation. Kairali Ayurvedic Center, with its expert panellists helps people to know their body type and work in accordance with the principles that
govern the body. The following people can consult our experts anytime
PEOPLE SUFFERING
FROM OBESITY
People who want to shed their extra
kilos in a natural way can consult our
Ayurvedic nutritionists.

PEOPLE SUFFERING
FROM WEAKNESS
Meet our experts to bring your diet in
a complete healthy track to overcome
general weakness.

PEOPLE SUFFERING
SKIN ISSUES
Consult our nutritionists to help you
choose the right food as per your skin
and body type.

PEOPLE SUFFERING
FROM FATIGUE
Meet our experts to bring your diet in
a complete healthy track to overcome
general weakness.

PEOPLE SUFFERING
FROM GASTRIC ISSUES
Achieve the right medication and
guidance to release gastric pain with
the right food.

PEOPLE SUFFERING
FROM DIABETES
Bring your glucose level under control
with natural Ayurvedic
remedies.
However, Ayurveda provides for a complete natural solution for maintaining a perfect healthy regimen.
And anyone can consult Kairali to follow the Ayurvedic way of life.
WHAT HAPPENS WHEN PEOPLE FOLLOW AN AYURVEDIC DIET PLAN?
Following an Ayurvedic diet plan is of immense importance and requires high dedication and concentration. People often tend to work-out to attain a healthy and fit body and do not pay much attention on a healthy eating regime. But as per Ayurveda, food is the first medicine to keep ourselves healthy. Each and every human being is composed of the three driving forces (doshas) but in different quantities. So Kairali has found a way to know your doshas and eat accordingly.
VATA (AIR+ETHER)
It primarily governs our movement
and communication.
PITTA (FIRE+WATER)
It governs the digestive process and
transformation in our body.
KAPHA (WATER+EARTH)
It helps to govern the cohesiveness,
structure and lubrication of the body.
WHY KAIRALI AYURVEDIC CENTRE?

Our proprietary " Synchronisms Energy Excitation System" ( SEES ) is unique in Ayurveda and has been appreciated world over.
Kairali Ayurveda uses Ayurvedic Medicated oil in this therapy. We never reuse the oil for another client.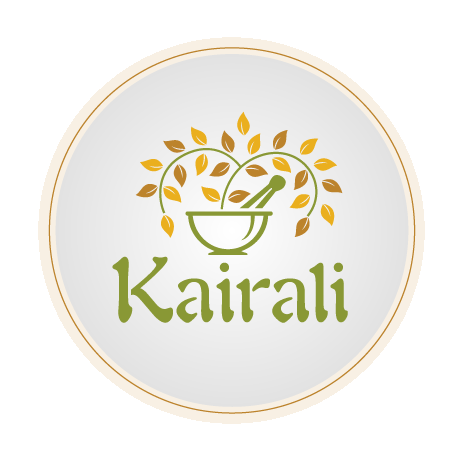 Kairali Ayurveda has a sustainability program for the oil to be re-purposed as fuel once used in the therapy leaving the lowest waste that on the planet.
We have trained therapist with an average experience of over 7 years.

We always recommend two therapists doing the service at the same time hence giving over 67% higher utilization of time vs body area covered ratio in the industry.

Kairali Ayurveda is having one of the highest success rates of 87% in treating Chronic Diseases.

Depending on the Disease and Body Type, Symptomatic relief of over 53 % is seen in just 3 days Ayurvedic Treatment.

Ayurveda treatment is Cost Effective as it reduced the burden of other medication and need for main stream medical intervention.

Kairali Ayurveda is located in 5 Countries with over 17 branches.

The Kairali Ayurveda family has been practicing Authentic Ayurveda since 1908.