NASYAM THERAPY
~The headache specialist~
The face, chest and shoulders of the body is massaged with herbal oil instigatingit to perspire. Herbal medicine in a precise dose as prescribed is poured into thenostrils, as the patients lowly inhales. Throughout the process the expanse aroundthe nose, neck,shoulders, palms and feet are massaged vigorously.
Duration:

30 mins (followed by steam)
Oil Level:


Oil Used:

Anu Thailam / Kheerbala 101 Thailam / Kheerbala 41 Avirthi (Selected as per your body type)
Recommended Therapist: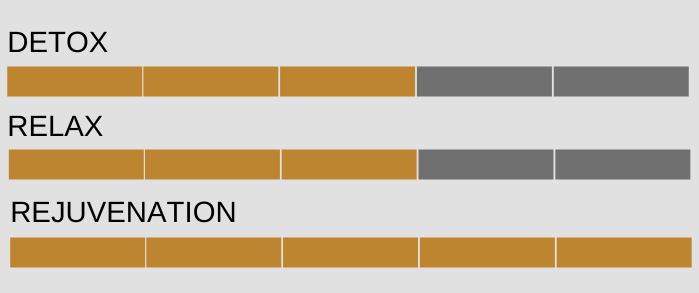 >>Successfully done 23,003 Nasyam Therapies
BENEFITS OF NASYAM AYURVEDIC THERAPY
Cleanses Sinuses
To facilitate breathing, the procedure efficiently relaxes the nasal passages and clears the sinuses.

Heals Migraines and Headaches
Highly successful in the treatment of persistent headaches and migraines, eventually leading to their abolition.

Improves Voice
Toxin and mucus removal aids in the improvement of voice.

Releases Toxins
Toxins collected in the head and neck regions are released by this powerful nasal herbal oil for detox.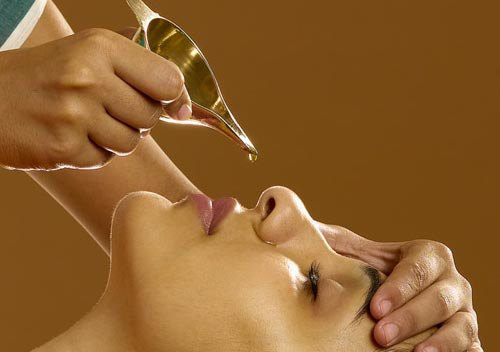 WHO SHOULD TAKE NASYAM THERAPY?
Are you looking for ways to reduce stress and improve sleep quality?
Do you have:
>> Do you suffer from Sinuses?
>> Do you have Migraine and headache?
>> Nasal Passage blockage?
If you have any of these symptoms, see an Ayurvedic Doctor immediately or experience Nasyam Ayurvedic Treatment. Nasya is a great treatment for headaches, migraines, sinus cleaning, and nasal channel cleansing to improve breathing. A point stimulating face massage is followed by herbal steam and oil administration through the nose tube. The therapy also detoxifies the head and neck area, cleanses and strengthens the nasal channel, and relieves associated problems.
Secret:
HOW NASYAM WORKS
Nasya is a term that refers to the administration of medicinal oil through the nose. Nasya is a Panchakarma therapy that cleanses the central nervous system by delivering therapeutic oils through the nose. The practitioner customizes the oil based on the ailment to be treated. To cure underlying problems, the therapy cleanses, purifies, and strengthens the nasal passages.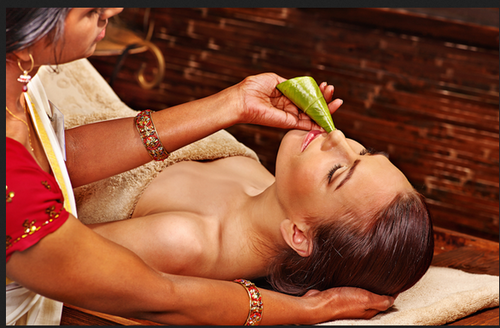 WHY KAIRALI AYURVEDA FOR NASYAM TREATMENT?

Our proprietary " Synchronisms Energy Excitation System" ( SEES ) is unique in Ayurveda and has been appreciated world over.
Kairali Ayurveda uses Ayurvedic Medicated oil in this therapy. We never reuse the oil for another client.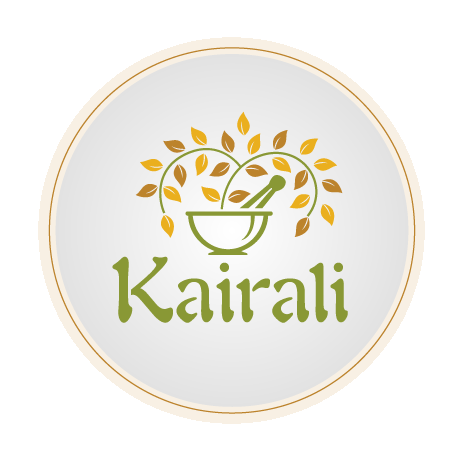 Kairali Ayurveda has a sustainability program for the oil to be re-purposed as fuel once used in the therapy leaving the lowest waste that on the planet.
We have trained therapist with an average experience of over 7 years.

We always recommend two therapists doing the service at the same time hence giving over 67% higher utilization of time vs body area covered ratio in the industry.

Kairali Ayurveda is having one of the highest success rates of 87% in treating Chronic Diseases.

Depending on the Disease and Body Type, Symptomatic relief of over 53 % is seen in just 3 days Ayurvedic Treatment.

Ayurveda treatment is Cost Effective as it reduced the burden of other medication and need for main stream medical intervention.

Kairali Ayurveda is located in 5 Countries with over 17 branches.

The Kairali Ayurveda family has been practicing Authentic Ayurveda since 1908.