Ayurvedic Infertility Treatments
~The Science of Ayurvedic Healing and Restoration~
Infertility in woman include ovarian factors, tubal factors, age-related factors, uterine problems, PCOS, endometriosis etc. Menstrual cycle can be affected by many factors, such as diet, emotional instability, excessive physical exercise, life-style, and stress responsible for creating an imbalance of the Doshas (control the activities of the body-Vata, Pitta and Kapha).
Male infertility is usually caused by problems that affect either sperm production or sperm transport which include varicocele, infections, ejaculation problems, tumours, hormone imbalances, defects of tubules that transport sperm, lifestyle issues etc.
CAUSES OF
INFERTILITY?
In Ayurveda main cause of any abnormal function in body is agnimandya (vitiation of the digestive fire of body) & tridosha dushti (vitiation of three governing factors of body). We at Kairali, offer a holistic approach to treatment, taking into consideration all the modern diagnostic evaluations and integrating it with Ayurveda's strength in understanding of the individual's constitution and variations.
Along with taking a wholesome approach, Kairali Therapeutic treatments are path breaking solutions to infertility.
WHAT SHOULD I EXPECT IN INFERTILITY TRESTMENTS?
Panchakarma treatments along with Utar Vasti are totally individualized. It offers Ayurvedic consultation, advice on a diet based on one's body type and health problems (if any), Intake of purifying and rejuvenating herbs, herbal oil massages, cleansing enemas, gentle laxatives and other practices that help in purifying and detoxifying the mind and body based on the body type. Diet fallowing during panchakarma program makes it so effective. The process takes dedication, but its immeasurable restorative benefits are more than worth the effort. Panchakarma eliminates toxins from the system, rebalance the doshas, heal countless ailments and renew a sense of clarity and inner peace.
BENEFITS OF INFERTILITY TRESTMENTS
COMPLETELY PURIFIES THE BODY
SPEEDING UP THE METABOLISM
OPENING UP OF BLOCKED CHANNELS
RELAXING THE MIND AND BODY
WHY KAIRALI AYURVEDA FOR INFERTILITY TREATMENT ?

Our proprietary "Synchronisms Energy Excitation System" (SEES) is unique in Ayurveda and has been appreciated world over.
Kairali Ayurveda uses Ayurvedic Medicated oil in this therapy. We never reuse the oil for another client.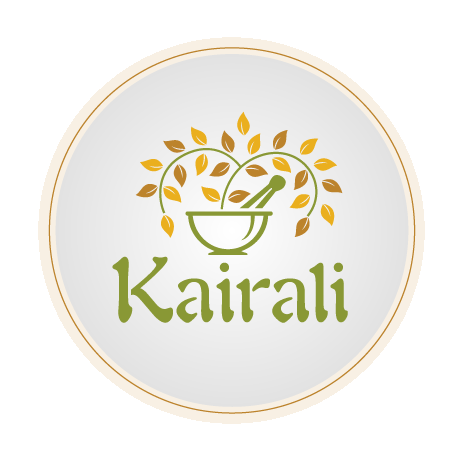 Kairali Ayurveda has a sustainability program for the oil to be re-purposed as fuel once used in the therapy leaving the lowest waste on the planet.
We have trained therapists with an average experience of over 7 years.

We always recommend two therapists doing the service at the same time hence giving over 67% higher utilization of time vs body area covered ratio in the industry.
Kairali Ayurveda has one of the highest success rates of 87% in treating Chronic Diseases
Depending on the Disease and Body Type, Symptomatic relief of over 53 % is seen in just 3 days Ayurvedic Treatment.
Ayurveda treatment is Cost Effective as it reduces the burden of other medication and need for main stream medical intervention.
Kairali Ayurveda is located in 5 Countries with over 17 branches.
The Kairali Ayurveda family has been practicing Authentic Ayurveda since 1908.
WHY SHOULD YOU TRY KAIRALI AYURVEDIC INFERTILITY TREATMENT?
Ayurveda treats the body and health as a whole instead of treating an individual illness. A few of the treatments for infertility in Ayurveda are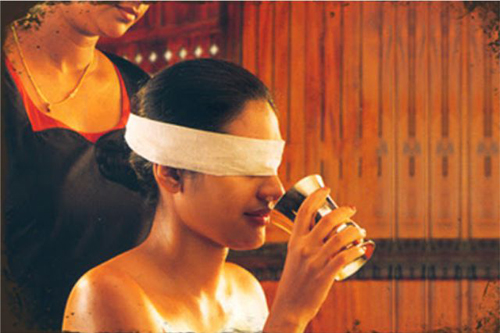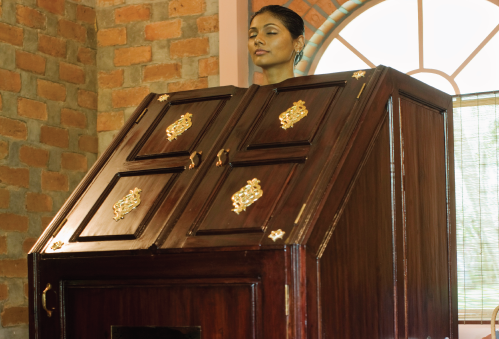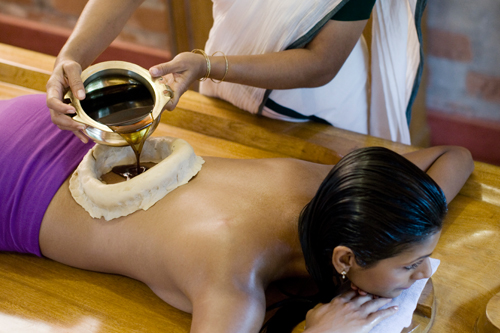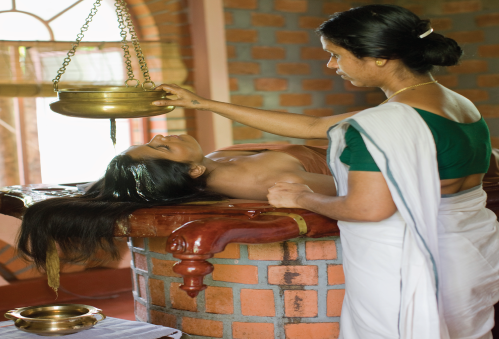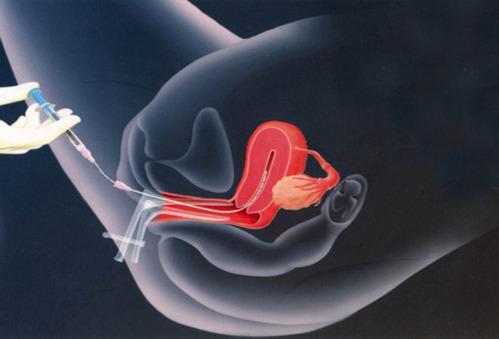 Here are five signs that an Ayurvedic Infertility Treatment might be right for you:
Blockage of Fallopian Tubes
You are always tired & stressed
You're suffering from PCOS
Irregular Menstrual cycle
Ovarian related issues
CLICK NOW TO BOOK
The best investment you can ever make is in your own Health. Let your body heal with Ayurvedic Therapy.
INFERTILITY TREATMENT FAQs