KAIRALI'S WELLNESS
PROGRAMS
Panchkarma, Ayurvedic Detox, Preventive and Regenerative Program, Weight Management and more…
BOOK NOW
KAIRALI'S TREATMENT
PROGRAMS
Joint Pain, Hypertension,
Nervous Disability, Bronchial Disease
and more…
BOOK NOW
Refresh your Mind Body and Soul at
Kairali- The Ayurvedic Healing Village
~ Asia's Best Wellness Retreat ~
Nestled in the heart of nature's embrace, Kairali – The Ayurvedic Healing Village stands as a beacon of rejuvenation and holistic well-being. As Asia's Best Wellness Retreat, our tranquil haven offers a transformative escape where you can revitalize your mind, nourish your body, and rejuvenate your soul.
Kairali Ayurvedic Group's signature retreat 'The Ayurvedic Healing Village' is situated in Palakkad, just a few kilometers from the world's biggest mountain pass between Kerala and Tamil Nadu. There is no better place to get inside nature and rejuvenate with natural medicine than the sweet scented forests of Kerala's Pala trees. Time spending at this unique jungle paradise will allow you to experience the authentic healing practices of ancient India, while relaxing in the lap of modern holistic luxury.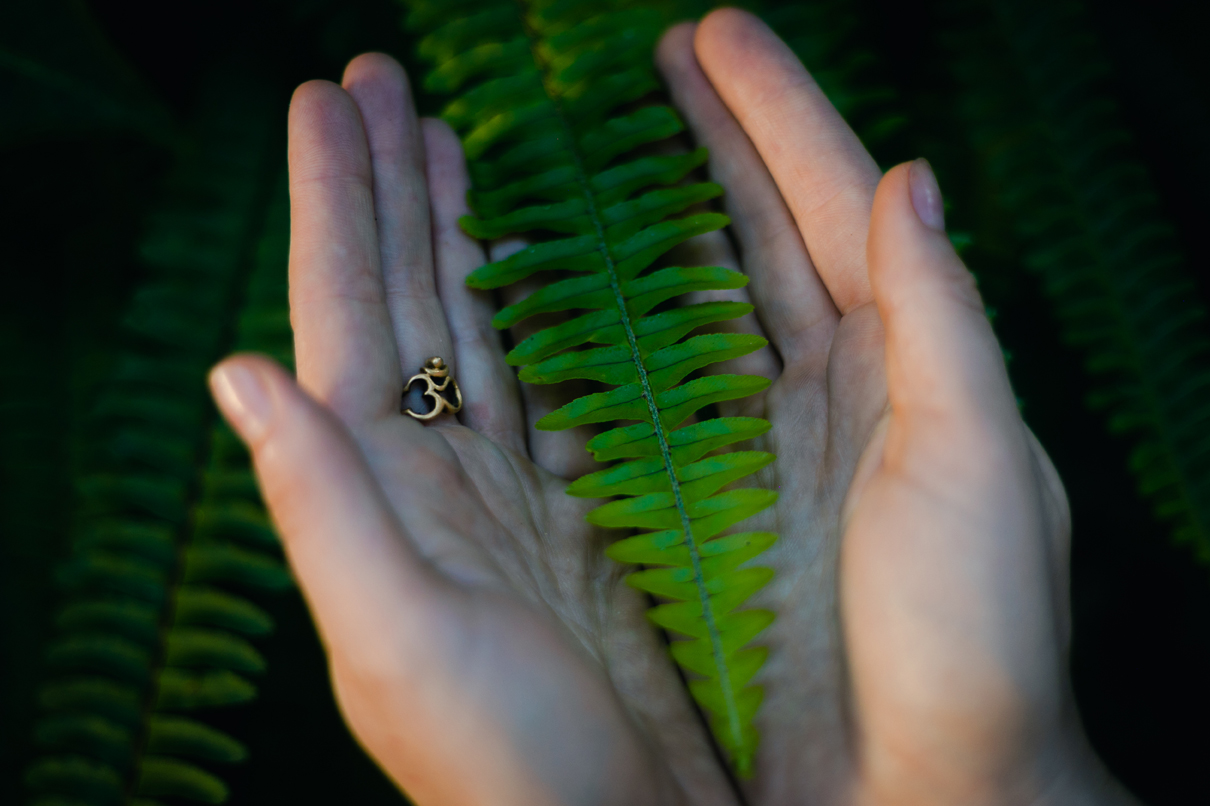 HOLISTIC
TRANSFORMATION:
Whether you seek relief from stress, detoxification, weight management, or a holistic reset, Kairali's expert team is here to guide you toward your wellness goals. Our comprehensive approach addresses the needs of your mind, body, and soul.
HARMONY WITH
NATURE:
Imagine 60 acres of lush, pristine landscape enveloping you in serenity. Our retreat is a harmonious blend of nature's bounty and traditional wisdom, creating an environment that nurtures healing on every level.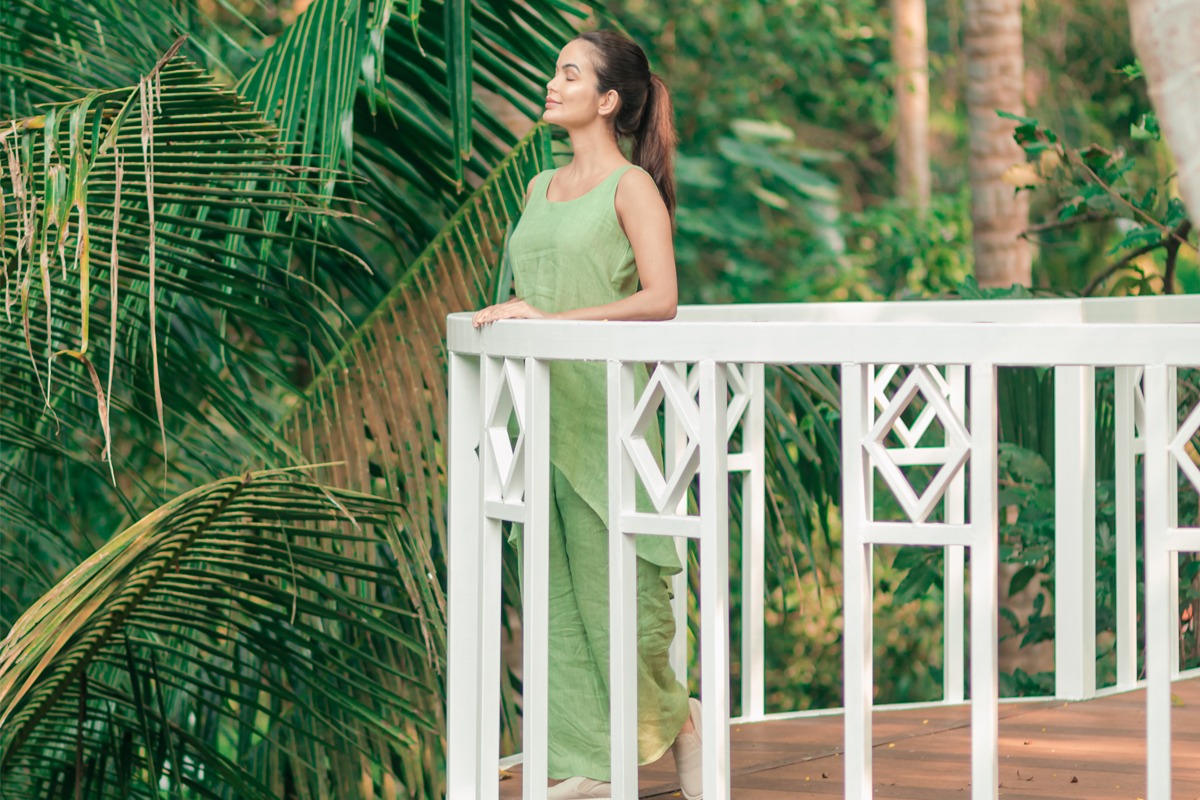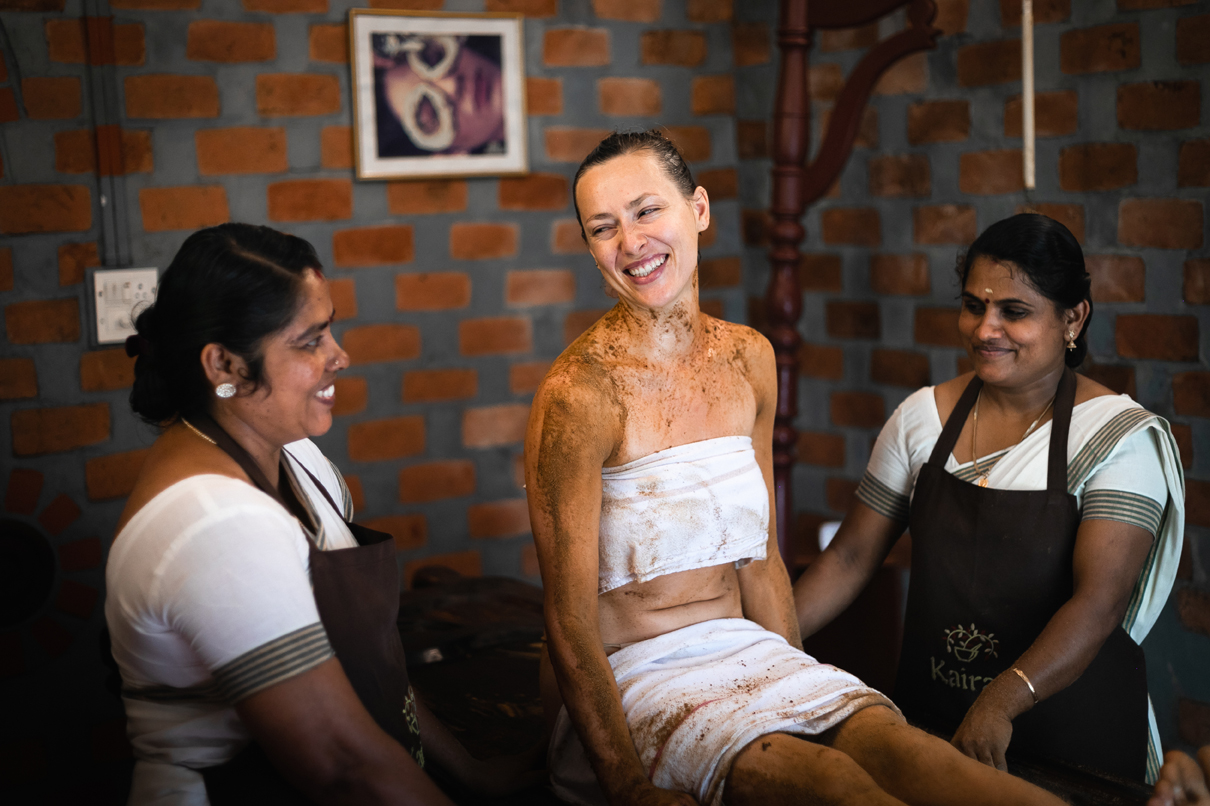 AYURVEDIC
EXCELLENCE:
Drawing from the ancient science of Ayurveda, our renowned therapies and treatments are tailored to your unique constitution. Experience the power of over 3000 Ayurvedic therapies delivered by skilled practitioners who understand the art of holistic healing.
MINDFUL
PRACTICES:
Engage in guided yoga and meditation sessions to harmonize your thoughts and emotions. Our experienced instructors will help you achieve mental clarity, cultivate inner peace, and awaken your spiritual potential.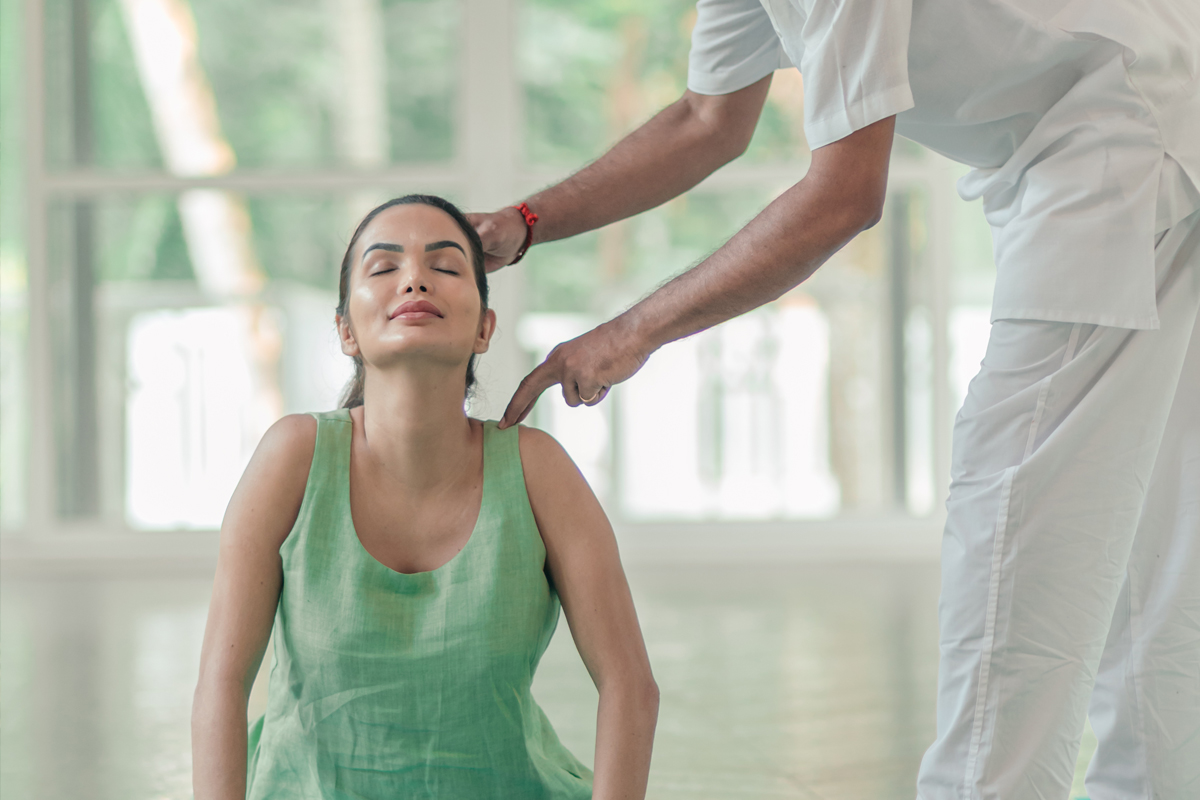 UNFORGETTABLE STAY
~ PREMIUM VILLAS ~
Stay in the villas that are Designed by the famous architect Laurie Baker (British-born Indian architect, renowned for his initiatives in cost-effective energy-efficient architecture and designs that maximize space.)
BOOK NOW
PERSONALIZED CONSULTATION

~BASED ON PRAKRITI ANALYSIS~
A one-on-one evaluation and recommendations by an experienced Ayurvedic doctor where the doctor will assess your physical and mental well-being. This evaluation is based on the principles of Ayurveda.
BOOK NOW
PREMIUM FEATURES
~ UNIQUE FEAUTURES ~
Spend time in our organic farm, Spend time in the quiet room specifically designed to spend some ME time. Do yoga & meditation with experienced trainers. Experience therapies with the authentic ayurvedic methods.
BOOK NOW
TRAINED THERAPIST
~Skilled Therapist from Kerala~
All our doctors & therapists have more than 20+ years of experience providing unrivaled Ayurvedic treatment. They treat modern ailments with age-old, failsafe remedies.
BOOK NOW
EFFECTIVE MEDICINES
~WHO-GMP Certified Factory~
Committed to Quality Assurance:
Crafting All Ayurvedic Medicines
within Our Self-Owned WHO-GMP Certified Facility to Ensure Uncompromising Quality
BOOK NOW
ORGANIC FARMING
~for Health and Sustainability~
We cultivate herbs and ingredients naturally, free from harmful chemicals, ensuring the freshest and most nutrient-rich produce for our authentic Ayurvedic treatments.
BOOK NOW
WHY KAIRALI AYURVEDIC CENTRE?

Kairali Ayurvedic Group has helped over 2.3 Lakh individuals to get their health back on Track with Personalized Ayurvedic Therapies.
Kairali Ayurveda is having one of the highest success rates of 87% in treating Chronic Diseases..
Depending on the Disease and Body Type, Symptomatic relief of over 53 % is seen in just 3 days Ayurvedic Treatment.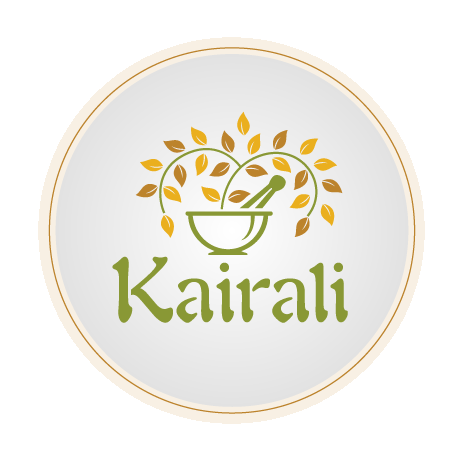 Ayurveda treatment is Cost Effective as it reduced the burden of other medication and need for main stream medical intervention.
Kairali Ayurveda is located in 5 Countries with over 17 branches.
The Kairali Ayurveda family has been practicing Authentic Ayurveda since 1908.
AWARDS
Over a span of 10 decades, Kairali's expertise, excellence & millions of happy customers have led us to win countless awards & accolades..