Abhyangam or Abhyanga
~The mind-body healer~
Abhyangam or Abhyanga is the principal healing tool and the mother of all massages in Ayurveda. It is known to have healing benefits by naturally harmonizing body, mind, and spirit. A whole-body massage with specific herbal oils to nourish and revitalize the body tissues (Dhatus) and to allow the toxins to be removed from the cells.
Abhyamgam has much deeper and more far-reaching effects than any ordinary massage using mineral oils or lotions. Abhyamgam achieves deepest healing effects by naturally harmonizing body, mind and soul. This treatment effectively detoxifies, nourishes and revitalizes your whole body to improve general wellness. It stimulates blood circulation, diminishes cellulite, enhances sleep quality, promotes vitality and reduces vata imbalances. It is recommended for the alleviation of stress, stiffness and arthritic back ache.
Duration:

60 mins
(50 – 55 mins Ayurveda Massage followed by steam)
Oil Level:



Oil Used:

MurivenaThailam / Karpooradi Thailam (Selected as per your body type)
Recommended Therapist:

>>Successfully done 28,223 Abhyangam Treatment
BENEFITS OF ABHYANGAM THERAPY
Calms the nerves
Abhyanga is great for calming and soothing the entire nervous system. The more often you do it, the greater the effect will be. You may notice a general sense of peace and tranquility, even amid the hectic goings-on of day-to-day life.

Sleep Improvement Massage
By calming your mind the body relaxes and goes into a state of deep sleep.

Improves Blood
Circulation
A light Abhyangam massage along with Shirodhara helps in the circulation of blood while calming the mind at the same time.

Detox & healthy weight management
Performing abhyanga on a daily basis is a great way to detoxify. Massaging with warm oil helps loosen toxins from the soft tissues in the body, allowing them to be removed by the elimination systems of our bodies.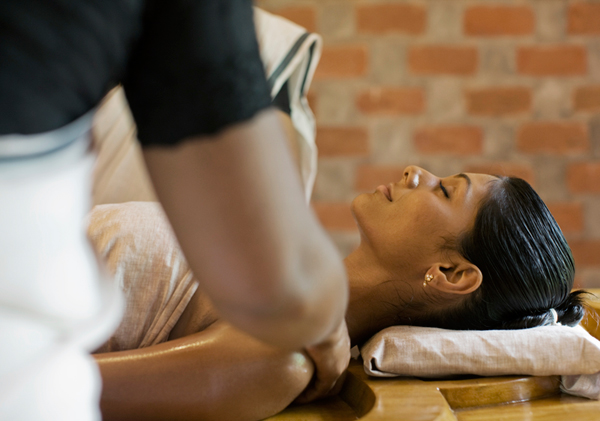 WHO SHOULD TAKE AYURVEDIC
ABHYANGAM TREATMENT ?
Are you looking for ways to reduce stress and improve sleep quality?
Do you have:
>> Do you suffer from inflammation and lack of sleep?
>> Do you feel like your food takes forever to digest?
>> Do you often feel stressed and your skin is beginning to look dull?
If you have any of these symptoms, see an Ayurvedic Doctor immediately or experience Abhyangam Ayurvedic massage enhances the natural defense system of the body by producing more antibodies and white blood cells. This increases the body's defense to infections and diseases. Regular Abhyanga massages will benefit your body to come back to health.
WHY KAIRALI AYURVEDA ABHYANGAM THERAPY?

Our proprietary " Synchronisms Energy Excitation System" ( SEES ) is unique in Ayurveda and has been appreciated world over.
Kairali Ayurveda uses Ayurvedic Medicated oil in Abhyangam therapy. We never reuse the oil for another client."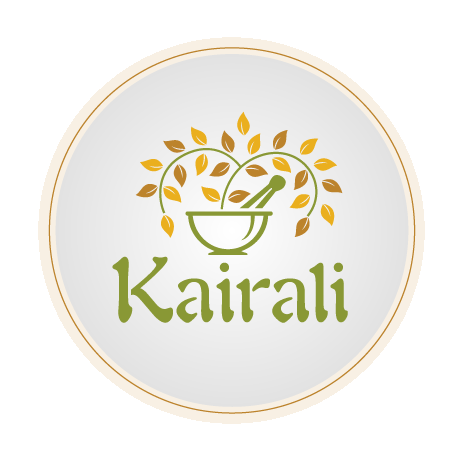 Kairali Ayurveda has a sustainability program for the oil to be re-purposed as fuel once used in the therapy leaving the lowest waste that on the planet.
We have trained therapist with an average experience of over 7 years.

We always recommend two therapists doing the service at the same time hence giving over 67% higher utilization of time vs body area covered ratio in the industry.

Kairali Ayurveda is having one of the highest success rates of 87% in treating Chronic Diseases.

Depending on the Disease and Body Type, Symptomatic relief of over 53 % is seen in just 3 days Ayurvedic Treatment.

Ayurveda treatment is Cost Effective as it reduced the burden of other medication and need for main stream medical intervention.

Kairali Ayurveda is located in 5 Countries with over 17 branches.

The Kairali Ayurveda family has been practicing Authentic Ayurveda since 1908.
KAIRALI AYURVEDIC ABHYANGA TREATMENT FAQs